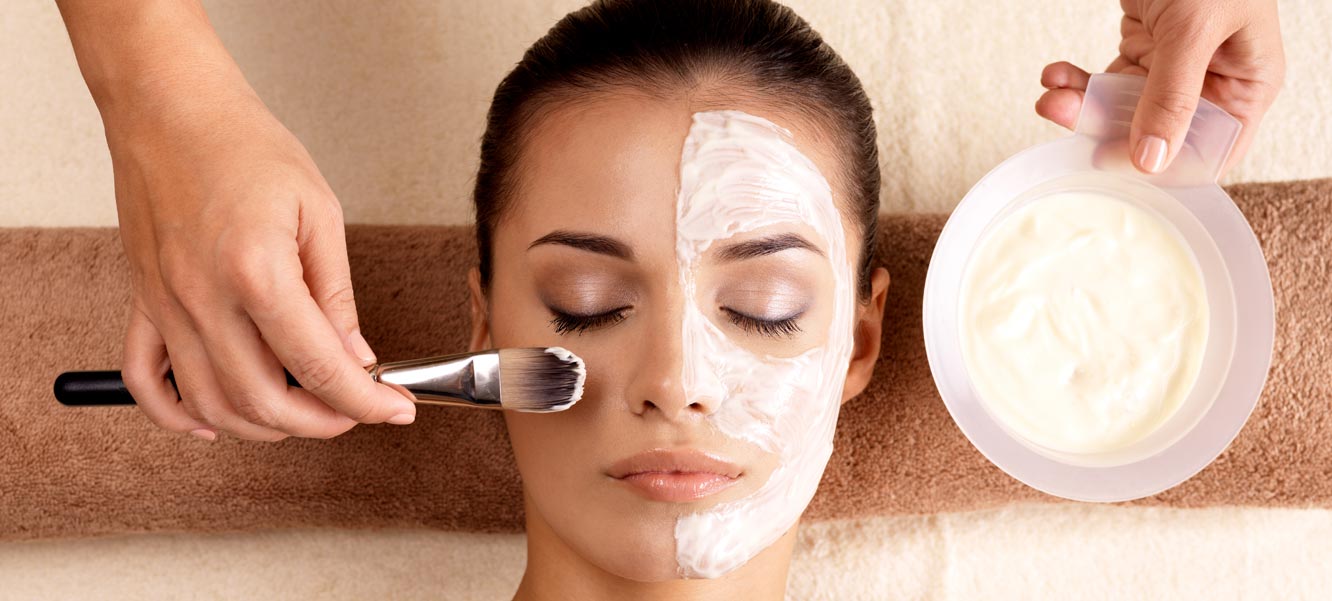 Facials help maintain your skin's health all year long. Kimarie Salon offers a variety of facial treatments customized for your specific needs.
Whether your skin concern is aging, acne, texture, large pores, sun damage, dry skin or oily skin, we have a facial treatment for you.
Mini Facial
Squeezing this mini facial in your day will make you feel re-energized! This quick fix facial will have you in and out of the door in no time. Your face will be cleansed, massaged and finished off with a soft cream mask. $48
Refresh Facial
Customized to your skin type, this facial will leave your skin clear and radiant. This facial includes cleansing, massage , exfoliation and a collagen mask. $50
Deep Cleaning
Specially designed to deep clean and purify the many layers of the skin. This facial includes exfoliation and a pore cleansing session, finished off with our special mud mask. $60
Hydrating Facial
This facial will help hydrate and replenish into the deep layers of skin; include deep cleansing, pore cleansing session, massage and our hydrating mask. $80
Special Acne Treatment
Our acne treatment is designed to focus on problematic skin. Specifically created to aid in acne prone skin, scarring, and comedone extraction.The end results for creating a clear and brighter complexion. $90
Ultrasonic Treatment
During this facial, high level of sound waves will be used to penetrate the skin to help stimulate the production of collagen. This will help promote cellular renewal and repair, blood circulation, and combating puffiness and swelling to improving the skin. $98
Vitamin C Treatment
Ever feel like your face is lacking natural nutrients? Our vitamin C facial will directly deliver healthy collagen to help restore firmness and elasticity. Fight appearance of unwanted pigmentation, as well as reduce future damages. This facial will have you leaving with glowing flawless skin and natural radiance. $100
Whitening Treatment
Having signs of hyper-pigmentation from sun damage? This whitening facial will brighten your skin and reduce signs of sun damage. This treatment will help improve skin tone, clarity as well as an overall healthier appearance. Includes exfoliants that will smooth skin and remove surface cells, to minimize sun and age spots. $100
Cavior D.N.A. Treatment
Caviar D.N.A will leave your skin feeling replenished and rejuvenated. Prevents premature aging leaving skin firmer and brighter complexion. The innovative anti-aging line with state of the art high-tech active ingredients supplies the body with moisture and supports the skin's own repair system. An exclusive caviar complex and natural bog peptides stimulate the cells' metabolism and lends the tired skin structure impetus for an elastic surface. $110
Collagen Botu Treatment
Collagen facials are designed to rejuvenate the skin and boost collagen. This will in turn help with production to tighten skin and get rid of wrinkles and fine lines. Due to natural aging the skin loses elasticity and collagen over time but with this treatment it will leave your skin with a radiant glow. $130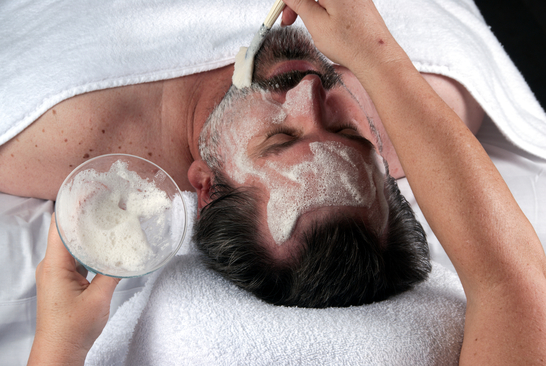 Skin care is not limited to just women. A man's skin is thicker and oilier than a woman's.
Pick a time that works for you and come into the salon. Walks ins are valued.
For more information call us at 617-773-6920 or via Contact Form.